A new Tapas bar has opened in Winter Park on Fairbanks across from the recently closed Shipyard brewpub. It's called Scratch Tapas and it bills itself as: "A Modern-American Tapas Restaurant, which emphasizes fresh, local, and seasonal ingredients. We specialize in craft beer, microbrews, and fine wines both domestic and imported."
Here are some listings from their Fall Menu:
-breads & spreads 5
-olives, charred sweet chiles, roasted garlic bread 7
-sunflower sprouts, pea tendrils, sunchoke puree, garlic chips vinaigrette 8
-artisanal cheese, plum jam, berries & grapes 12
-roasted beets, hazelnuts, orange, rocket, raspberries 9
-pork belly adobo, calamansi, micro cilantro, carrot puree, black rice, scallions 11
-florida shrimp, celeraic polenta, mushrooms, black garlic, micro kale, veal jus 10
-coconut curry steamed mussels, lime, corn, toast 8
- ahi, blood navels, orange foam, cilantro, florida sea salt 11
-chocolate torte 7
They are open 5pm and 2am Tuesday - Saturday, and 5pm till midnight on Sunday. It'll be nice to have some late night options other than fast food in the area.
https://twitter.com/scratchtapas
http://www.facebook.com/scratchtapas
Here are some pics they posted on their twitter. Very Impressive!
Menu Board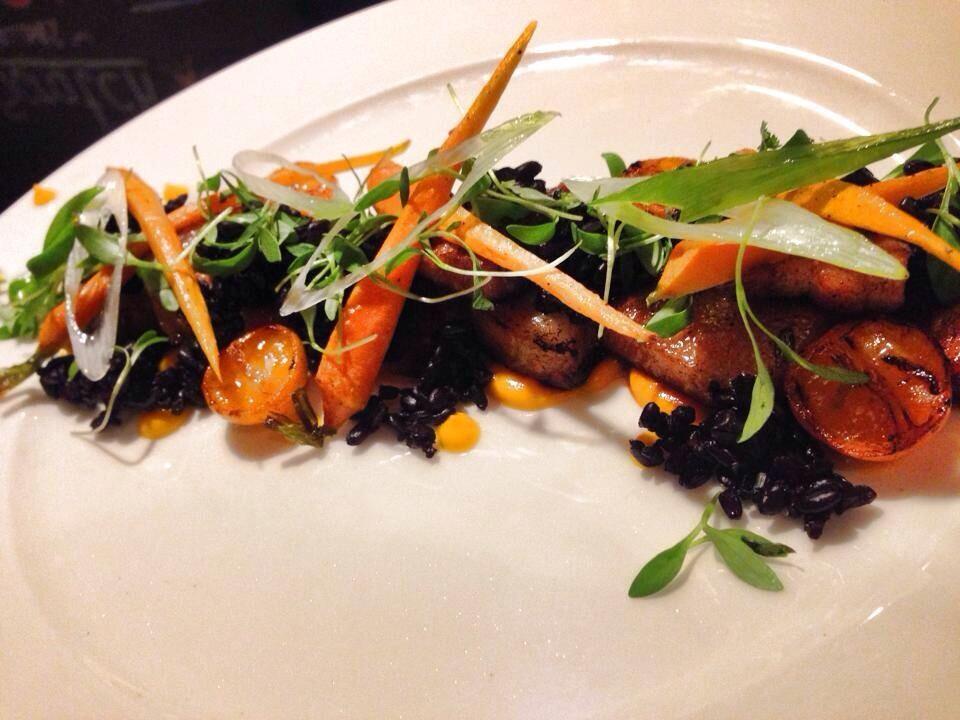 pork belly adobo, cilantro, scallions, calamansi, carrot purée